Study Management, Leadership, Innovation
A management degree programme with a future: Become an expert in business management and innovation
"Management" (M)
You will learn to examine processes and problems from business practice holistically as a generalist and to work on and solve business management tasks independently in an interdisciplinary manner.
"Leadership" (L)
With the early integration of leadership topics in undergraduate business administration studies, we are responding to the trend of organisations and companies that are reducing hierarchies, leading in a virtual, cooperative and value-oriented manner, and delegating responsibilities at an early stage.
"Innovation" (I)
Organisations and companies today have to constantly evolve and renew themselves. We teach you the attitudes and tools that enable you to bring in new ideas and to think outside the box with an innovative approach. This process will be supported by international experiences and learning in other fields.
5 good reasons for the Bachelor's degree programme "Management, Leadership, Innovation"
A Business Administration degree with a cross-industry focus on innovation management and business management
Studies with a pronounced practical orientation through projects with practical placement partners, guest lecturers and field trips
International experience at partner universities around the world or through internships abroad
A Study programme with future-oriented content, such as organisational psychology, app programming, design thinking or agile project management
A Bachelor's degree as a qualification for a professional career in companies, senior civil service or for Master's degree programmes at universities and universities of applied sciences
Content of the Bachelor's degree in "Management, Leadership, Innovation"
Management, Leadership, Innovation is a Business Administration degree and belongs to the business and economics studies. The Bachelor's programme teaches general business knowledge supplemented by specific content such as innovation management and business management.

Various practical projects in cooperation with innovative regional and national companies and a mandatory phase abroad are also the keys to excellent career prospects after graduation.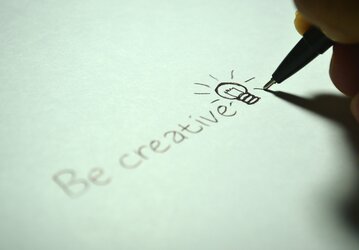 Professions and career prospects with a degree in "Management, Leadership, Innovation"
The "Management, Leadership, Innovation" programme generally qualifies students for all professions in which holders of a degree in Business Administration with a general education are in demand.
The Bachelor's degree is the first academic degree qualifying graduates for a profession.

The educational goal is for graduates to be able to perform technical and leadership tasks in lower and middle management. Due to their generalist training in business administration, they are often employed in cross-sectional roles within companies. This includes customer, product or project management, among other things.
Job titles can include:
Project manager
Product manager
Account manager
The entrepreneurial components of the programme can also allow for the following careers:
Founder
First-hour employee of a start-up
A postgraduate degree without changing universities
After successfully obtaining their Bachelor's degree, students at the RheinAhrCampus then also have the opportunity to complete the interdisciplinary Master's programme in Management, Leadership, Innovation to further expand their knowledge in innovation management, technology management, business management and entrepreneurship . For more information about the Master's programme, please visit the link.