Careers: Work at Koblenz University of Applied Sciences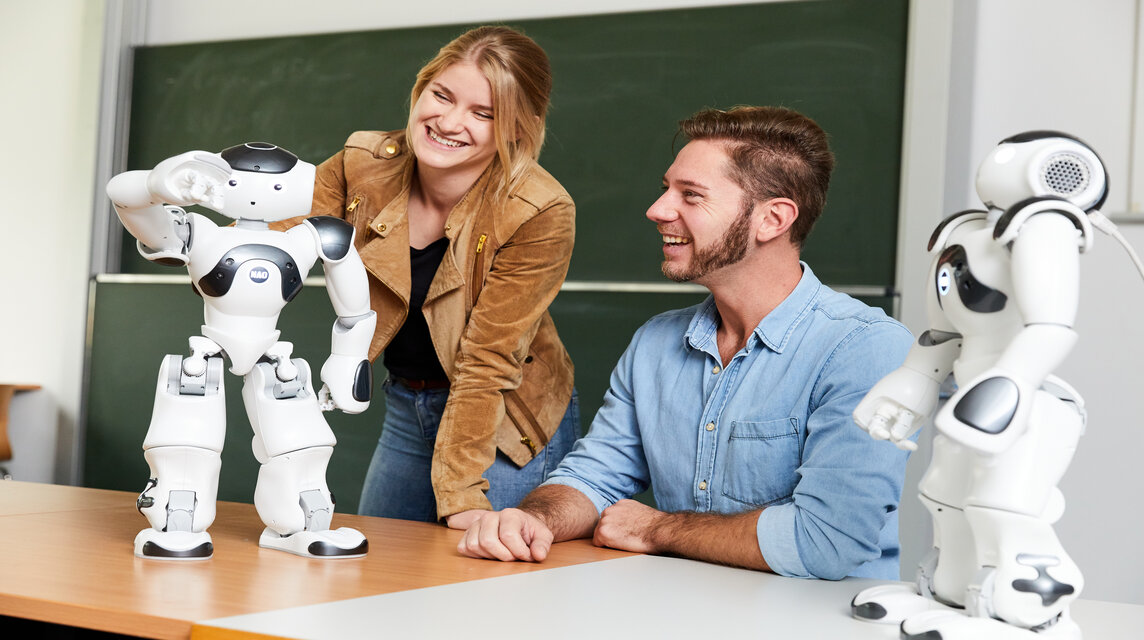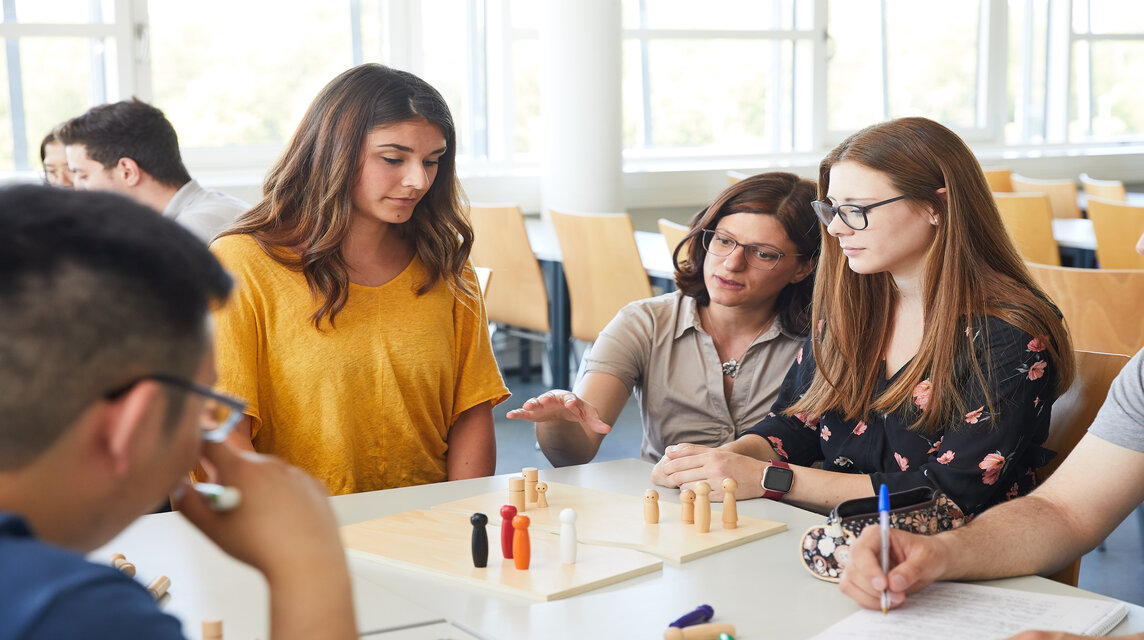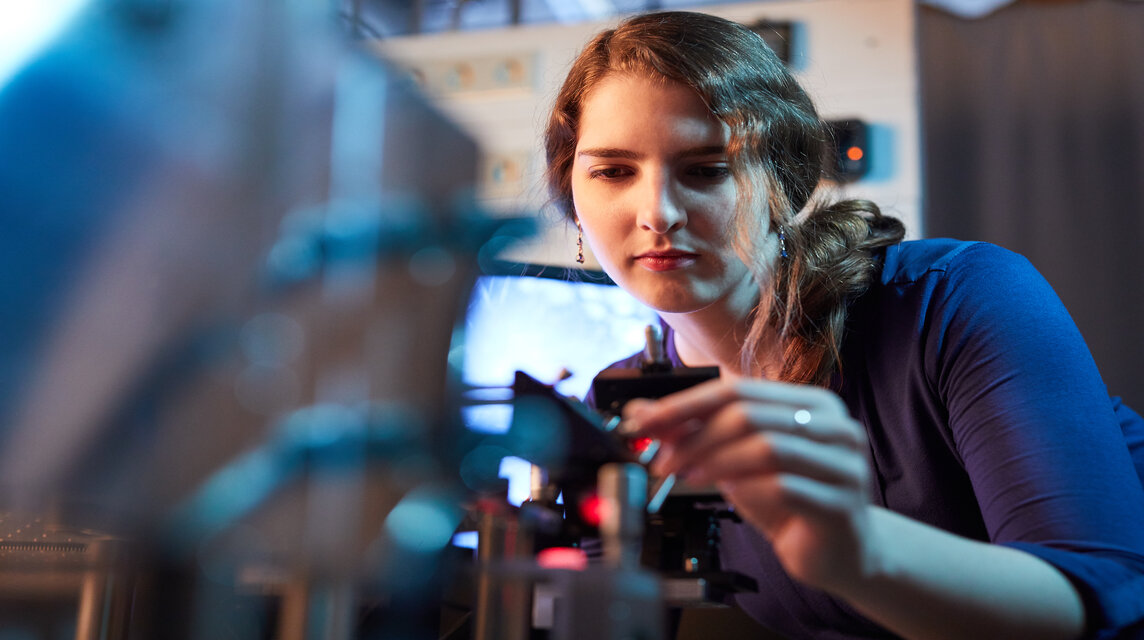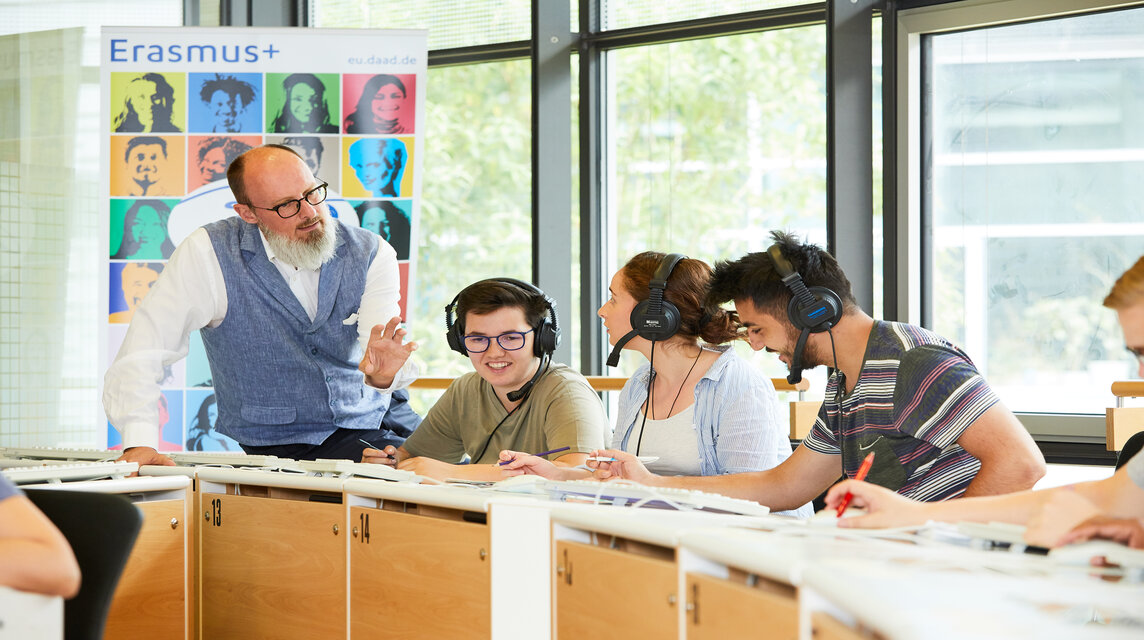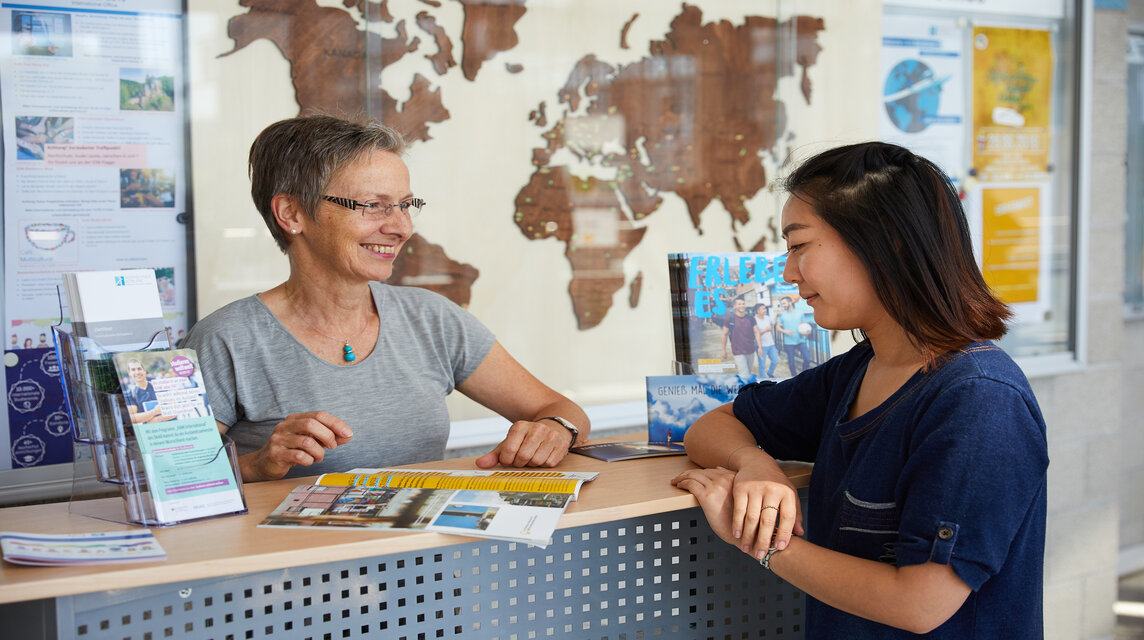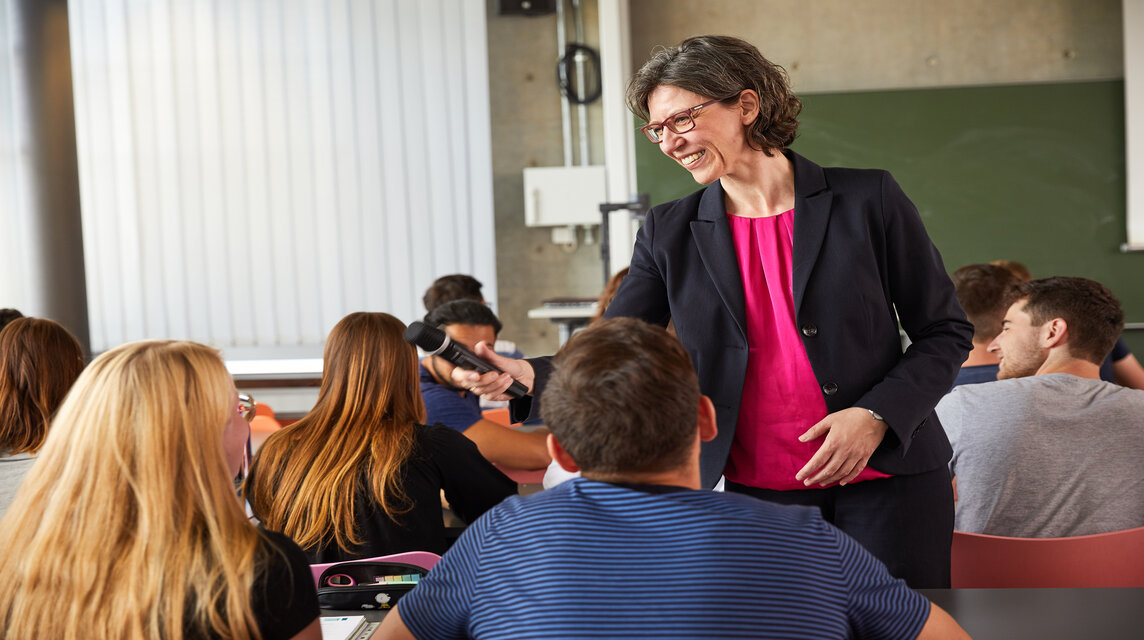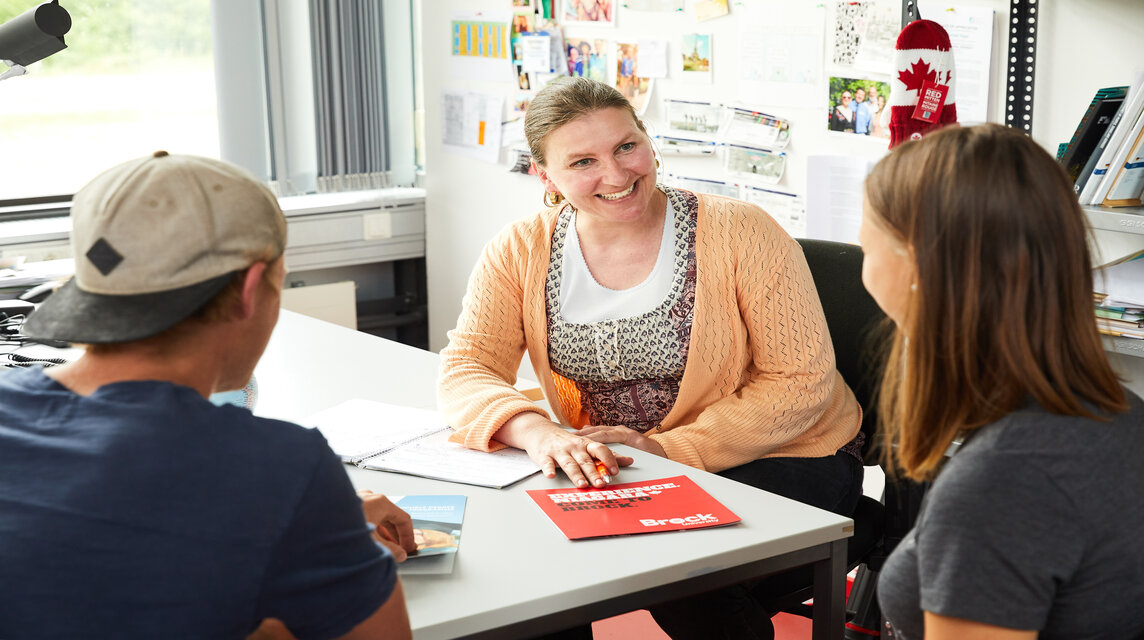 Koblenz University of Applied Sciences: a great place to work
With around 10,000 students, Koblenz University of Applied Sciences is the largest university of applied sciences in Rhineland-Palatinate. Our six faculties teach over 70 degree programmes and carry out applied research at three vibrant campuses in Koblenz, Remagen and Höhr-Grenzhausen. We provide a diverse range of career opportunities.

Find out more about employment opportunities at Koblenz University of Applied Sciences

Our employees benefit from attractive working conditions in a wide range of fields. We are always on the lookout for qualified and committed professionals to join our teaching and research teams, support our administrative staff or work on one of our many projects. You can find current vacancies and important information about working at Koblenz University of Applied Sciences here.

We strive to create a working environment that encourages our staff to apply and develop their skills. Our committed professors and lecturers work alongside our administrative and technical staff to ensure that our university is an outstanding place to work and study.
10 good reasons to join our team at Koblenz University of Applied Sciences
As a public sector employer, Koblenz University of Applied Sciences offers its employees fair and transparent remuneration, pension and savings schemes, additional annual payments and performance-related allowances and bonuses. Thanks to the Collective Agreement for the Public Sector of the Federal States (TV-L), new contractual conditions, such as pay increases or additional payments, are regularly negotiated with the trade unions as part of the collective agreement process.

The TV-L stipulates a number of working conditions, such as the right to 30 days' annual leave, a 39-hour working week and paid leave of absence in special circumstances.

Our employee-oriented management style is based on cooperation and agility and is reflected in the confidential one-to-one annual appraisals between employees and their supervisors. The university management team receive regular training and support in relation to their management and leadership roles.
As an employer, the public sector is exemplary in terms of balancing career and family commitments, such as caring for children or other family members. We consider ourselves to be a flexible, family-friendly university and we strive to create a work and study environment that enables our staff and students to balance academic, professional and family commitments, as well as recreational activities. Both our students and our employees benefit from this family-friendly environment.

We take this commitment seriously and are members of a best-practice association focusing on families at university and a working group addressing family-friendly policy in human resources as part of the Koblenz Family Alliance.

Our employees have the opportunity to work flexible hours without fixed core times and can also choose to work from home for up to 40% of their hours within the framework of official requirements. In addition, our Equal Opportunities Office provides support for families and career development support for women.

Our on-campus childcare facilities – the Kinderhaus in Koblenz (RheinMoselCampus) and the KiTa in Remagen (RheinAhrCampus) – provide daycare for children (from the age of four months) of university staff and students. Other family-friendy facilities include nursing and childcare rooms, an online babysitting exchange site, holiday camps for school-age children and the Kids for Free canteen card, which provides free lunches for children up to the age of ten.
Ensuring that our employees stay fit and healthy is important to us, which is why we set up the Healthy University working group on behalf of the university president. In cooperation with the university sports association (AHS), the working group organises sports activities for the university community and holds a health day every two years. This event includes information stands, check-ups, workshops and lectures on health and fitness.

The on-campus student union canteens offer a wide range of healthy food, including salads, fruit, vegetarian dishes and a health food option. Specially prepared meals can be provided for students and staff with special dietary requirements (e.g. lactose or gluten intolerance, or food allergies) in consultation with our kitchen staff. A vegan meal option can be pre-ordered before 10 a.m. from Monday to Friday.

The university doctor offers all employees who work at a computer a preventative occupational health check-up. In addition, occupational integration management (BEM) provides individually tailored options for employees to help them to maintain, improve or regain their ability to work.
Internationality has a special significance at our university. Students, lecturers and other staff can take advantage of extensive opportunities for international exchanges for with our network of partner universities and companies around the world. Our employees also benefit from a colourful range of international and intercultural events and exhibitions.

Our staff can take part in the many language courses offered by the Language Centre and also have access to the university language labs. What is more, university employees have the opportunity to work abroad and experience everyday life in a different country though a staff exchange with one of our partner universities.
Our three university campuses, RheinMoselCampus, RheinAhrCampus and WesterWaldCampus, are modern workplaces in beautiful locations. Koblenz University of Applied Sciences has excellent facilities. The university's eye-catching contemporary architecture houses state-of-the-art technology and facilities: from workshops, laboratories, offices, computer rooms and libraries to canteens, student residences and childcare facilities. Why not take a virtual tour of our campuses in Koblenz, Remagen and Höhr-Grenzhausen to get a first impression?

In the Rhine, Moselle, Ahr and Westerwald regions, the scenery is breathtaking and there is plenty to explore. With its many vineyards and castles, the Middle Rhine World Heritage Site is one of Central Europe's warmest and most beautiful regions. Whether you're seeking peace and tranquillity, adventures or lively entertainment, you'll find a fascinating mix of picturesque towns, steep terraced vineyards, medieval castles, an ancient cultural landscape and a wealth of recreational activities along the banks of the Rhine, Moselle and Ahr rivers.
At Koblenz University of Applied Sciences, our focus on future-oriented teaching and research is supported by our commitment to ecological sustainability. As an ÖKOPROFIT organisation, we are committed to environmental protection measures which go far beyond what is required by law. These include introducing emission-free electric-powered transport within the city and between our three university campuses, installing green roofs and using solar power and energy contracting services to continuously improve the energy balance of our buildings and to reduce energy costs and greenhouse gas emissions

Our student canteens received a 3 star rating from the animal rights organisation PETA thanks to the vegan meals that are on offer every day.
Whether you are an employee or a civil servant, working in the public sector provides secure employment with many benefits, such as fair and transparent remuneration in line with collective agreements for public sector employment, employee pension and savings schemes and additional annual payments. Staff who have been employed for more than 15 years and have reached the age of 40 are considered tenured employees in line with the federal and state collective bargaining agreement (West).

A major advantage of working in the public sector is the opportunity for active involvement in decision-making processes. Our staff council represents the interests of employees and influences working conditions at the university.

At Koblenz University of Applied Sciences, our Equal Opportunities Officer and the Equal Opportunities Office strive to ensure equality for all, regardless of ethnicity, religion or beliefs, health impairments, age, gender or sexual identity. Furthermore, we are committed ensuring there is a balance between work and family life.
Universities offer diverse and exciting career opportunities with the prospect of career development and advancement, whether you work in teaching, research or administration. Together we strive for education and scientific progress within academia and wider society. Our work thus makes important contributions to our community and to the future sustainability of the world around us.
Thanks to our diverse community of students and staff, the atmosphere at our three campuses is vibrant and dynamic. In our teaching and learning community, we see diversity as an opportunity and a source of enrichment. As a university, we are continually evolving and progressing. The working atmosphere is informal and although our team is spread across multiple faculties and campuses, we come together for our annual staff outing, New Year's reception, Christmas lecture and festive events at the start of each semester.
Our wide-ranging, varied continuing education programme provides interdisciplinary and target-group-specific training for staff across our three campuses. Our in-house seminars enable our teaching staff to further develop their methodological and teaching skills and to increase the quality and diversity of lectures, tutorials, practical placements and examinations.

The university's Graduate Centre supports staff who are considering pursuing a doctorate, either within the scope of their employment or alongside their work at Koblenz University of Applied. The centre provides individual guidance, support and educational events. At Koblenz University of Applied Sciences, we aim to increase the number of doctoral students, particularly women, and to offer a greater number of cooperative doctoral programmes.

One of our key human resources development objectives is to ensure that senior staff receive optimum support in their management and leadership tasks. This is why we have established a continuing leadership development programme. Our employees also regularly participate in continuing education beyond the university and we enable staff to participate in courses and conferences in other locations.
contact persons for vacancies
Get to know our human resources team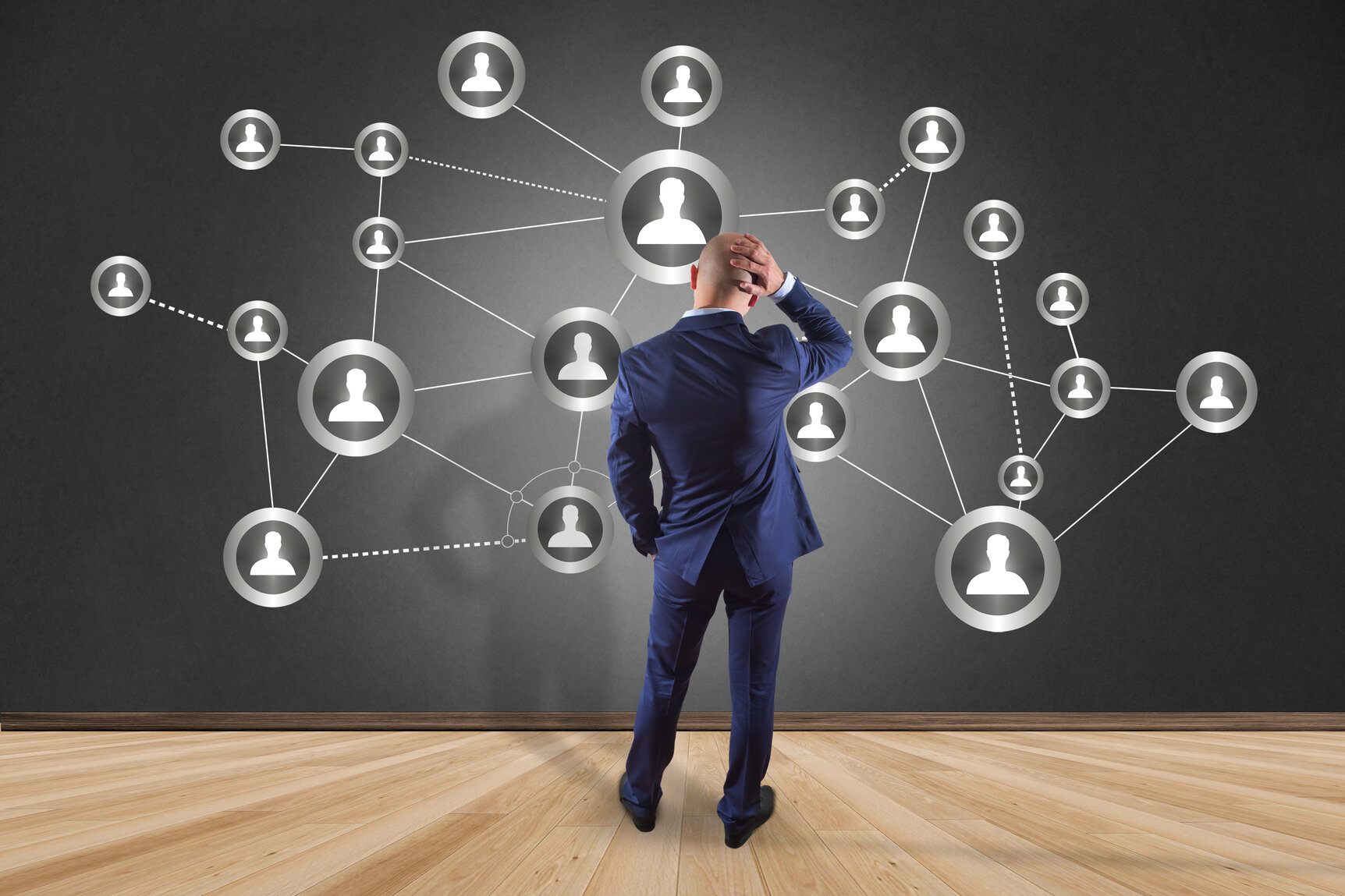 Koblenz University of Applied Sciences: six faculties at three campuses