Our campuses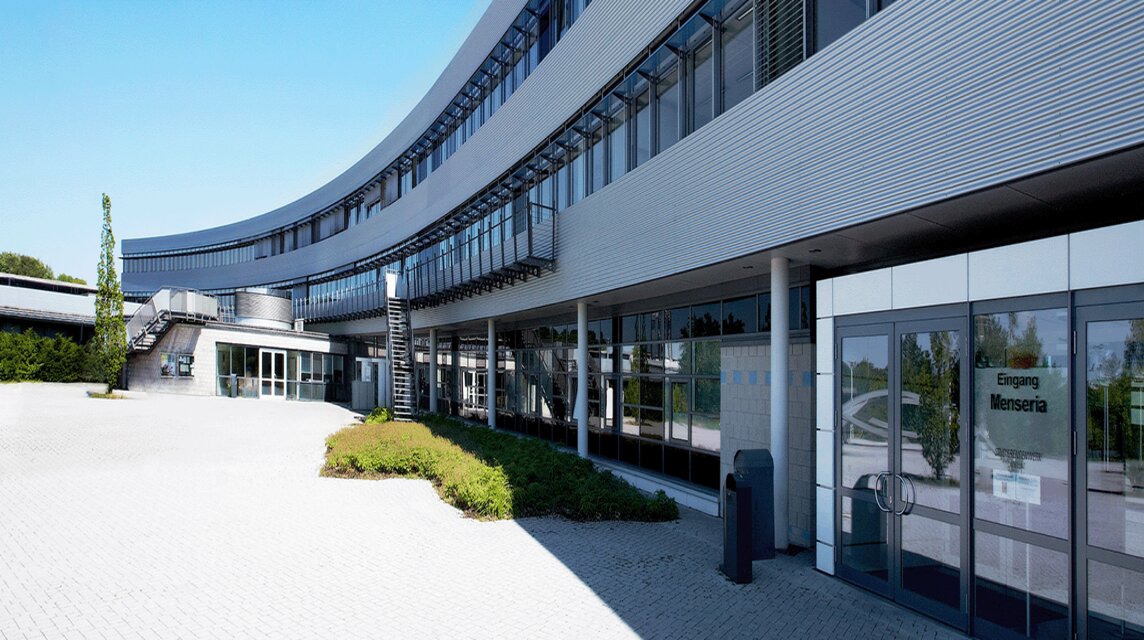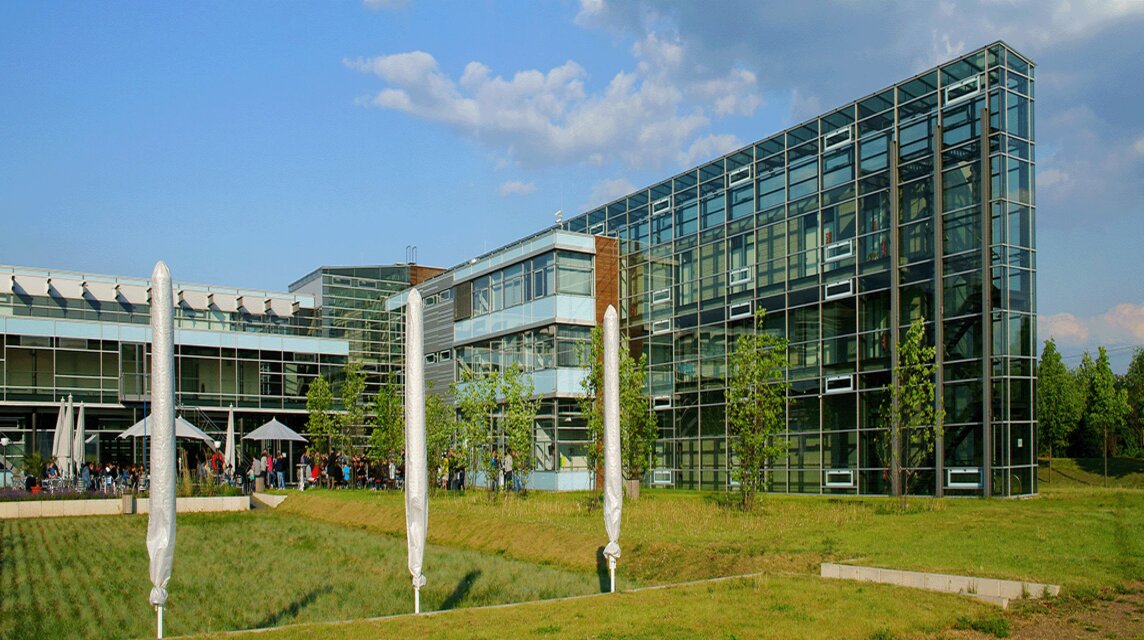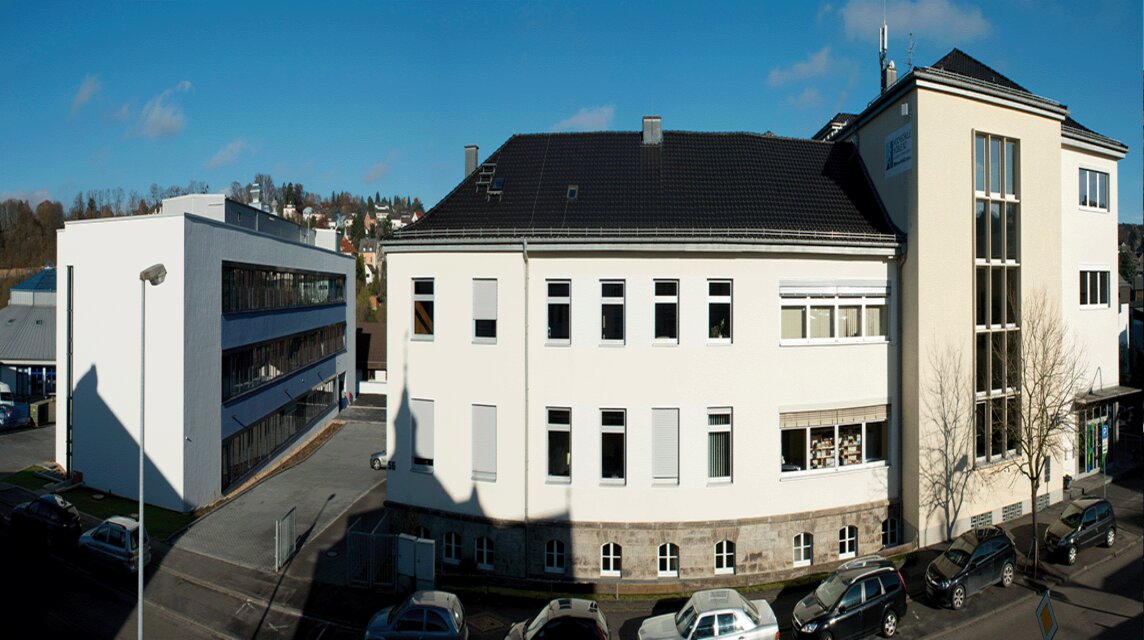 Every year, the River Rhine attracts millions of visitors from near and far, particularly the Middle Rhine valley, which is undoubtedly the most scenic part of the river. Koblenz University of Applied Sciences is located midway along the 180 km stretch of river between Cologne and Mainz. The Middle Rhine World Heritage Site is one of the warmest and driest regions in Central Europe, as well as one of the most beautiful. Koblenz, the city where the Rhine and Moselle rivers merge, is one of the oldest cities in Germany. The RheinMoselCampus is located in Karthause, a green district on the outskirts of Koblenz. The campus is home to four faculties: building-arts-materials, Engineering, Social Sciences, and Business and Management. We offer a wide choice of full-time, part-time and distance-learning bachelor's and master's degree courses. Our study programmes range from undergraduate degrees in Architecture, Civil Engineering, Mechanical Engineering, Electrical Engineering, Information Technology, Social Work and Business Administration to various specialised master's programmes, which prepare students for professional careers, such as Water and Infrastructure Management, Industrial Engineering, Mechatronics, Marketing and International Business, SME Business Management, Education and Training, and Early Childhood Education.

Our excellent facilities, modern laboratories and practice-oriented focus make studying at Koblenz University of Applied Sciences particularly appealing. The RheinMoselCampus has a wide range of amenities, from a coffee bar and canteen with a varied choice of food and drink, to student residences and a childcare centre, which makes it easier parents with young children to study. The university's international orientation also plays an important role. Our study programmes include language courses and offer students the opportunity to study or work abroad, thanks to our many international cooperations with universities around the world.

There are currently around 6,000 students studying at the RheinMoselCampus in Koblenz and enjoying student life in a vibrant city.
The RhineAhrCampus in Remagen is situated in the northern Rhineland-Palatinate, near the city of Bonn. It is about 40 km away from the RheinMoselCampus. There are two faculties on the campus: Mathematics and Technology, and Business Management and Social Sciences. The RheinAhrCampus is a modern and innovative university campus. The 2,800 students who study here gain an excellent grounding for their future careers. Students can choose from a wide range of programmes, from business-related courses, such as Health and Social Economy, Logistics and E-Business or Sports Management, applied mathematics programmes, such as Biomathematics, Technomathematics and Business Mathematics, or technology-based courses, such as Laser Technology & Optical Technologies, Medical Technology, Software Engineering or Medical Technology (Sports). These degree programmes are a response to changing demands in the business and industrial sectors.

Our courses not only prepare students for more traditional professions, but also provide them with the skills needed for future-oriented careers at the intersection between different professional fields. Our bachelor's and master's degree programmes bring together a sound academic education and a strong practical orientation thanks to our close cooperation and joint research projects with companies and research institutes. The RheinAhrCampus also offers part-time distance learning MBA programmes with a range of specialisations. The campus has excellent amenities, including a canteen with a coffee lounge and a great outdoor terrace, as well as a beach volleyball court and a childcare facility for students with young children. The Department for Languages and International Affairs ensures that students have an international experience at Koblenz University of Applied Sciences. Our partnerships with universities around the world, our language lab and a diversity of international projects help to make this possible. The university's international character and practical orientation mean that many students are recruited by companies even before they complete their studies.
In the faculty of building-arts-materials at the WesterWaldCampus in Höhr-Grenzhausen, the focus is on glass and ceramics. The origins of ceramics studies at Koblenz University of Applied Sciences date back to the 19th century. While artistically inclined students will find what they are looking for at the Institute for Ceramic and Glass Art (IKKG), students on the Materials Engineering, Glass and Ceramics degree programme will gain in-depth engineering training on a course of study that is unique in Germany. These days, no mobile phone or car can function without ceramic materials. This is exactly what future engineers at the WesterWaldCampus can specialise in and this makes them highly sought-after employees in a range of fields, such as the automotive industry, electrical engineering, mobile technology, medical technology and aerospace. The university's innovation centre – the Ceramics Education and Research Centre (BFZK) – closely collaborates with several local partners, including the Research Institute for Inorganic Materials Glass/Ceramics GmbH (FGK), the CeraTechCenter: Start-up Centre for Ceramic Technologies and Materials (CTC) and the European Centre for Refractories (ECREF). This opens up to new training and professional opportunities for students at the WesterWaldCampus.

Students who gain their Bachelor of Engineering degree in Materials Engineering, Glass and Ceramics also have the opportunity to continue their studies by taking a master's degree. The master's programme is offered in cooperation with the Institute for Integrated Natural Sciences at the University of Koblenz-Landau. The Ceramic Science and Engineering master's programme reflects current professional practice in the fields of materials science and process engineering.

The Institute for Ceramic and Glass Art (IKKG) at Koblenz University of Applied Sciences is one of the few high-ranking international fine arts institutes to offer talented young artists a comprehensive arts education that focuses on contemporary sculpture using ceramics and glass. Students selected for this programme come from around the globe and pursue a bachelor's or master's degree in fine arts at the institute. The IKKG is unique in Germany's higher education landscape; the institute focuses on ceramics and hot glass as state-of-the-art materials for contemporary sculpture. Students learn how to use them alongside other fine art materials. The institute is conceived as a place where artistic, philosophical and social issues are explored intensively and expressed through sculpture, painting and other media. Our institute places an emphasis on contemporary art history and philosophy. We are committed to employing independent artists as lecturers and international guest lecturers. We work closely with partners from across the art sector reflecting our clear focus on fine arts. Collaborations with renowned museums and galleries, distinguished guest lecturers and awards received by current and past students are evidence of the institute's significance in the art world.