Buddy Programme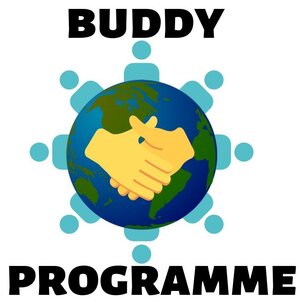 Welcome to the Buddy Programme for international students of RheinAhrCampus.
The success of studying in a foreign country is largely dependent on how well one can adapt and integrate into a new environment. To help incoming exchange students achieve this as quickly as possible, the Department of Languages ​​/ International Affairs has set up a Buddy Programme.
The Buddy Programme is a project with the purpose of welcoming, integrating and helping all the international students during their stay in Remagen. The idea of ​​the Buddy Programme is to match international exchange students coming to Remagen with local students of RheinAhrCampus.
Every semester the Department of Languages/ International Affairs organizes events for international exchange students and Buddies (e.g. international seminars, international dinners, excursions) which aim to add even more fun and especially unique experiences to the semester.
How does the Buddy Programme work?
Application usually opens after the end of the exam period each semester. You can also find information on our Facebook and Instagram pages.
You can apply through a Google Docs form where you should provide required details.
You will get a survey where we ask you about your preferences (for example, which country do you prefer your international student to be from). You will get his / her contact details from the Department of Languages ​​/ International Affairs.
You should send an email to your international student and inform him / her that you are going to be his / her Buddy for the upcoming semester.
Time to welcome the internationals in Germany! Try to be at the train station in Remagen to greet them.
Meet your buddy! You can meet each other face-to-face, via Zoom or through phone call. Furthermore, the Department of Languages ​​/ International Affairs will organize various activities where you can participate with your new friend.
At the end you might have created an international friendship, which will hopefully last forever!
In case of any questions, never hesitate to contact Elene Mikeladze